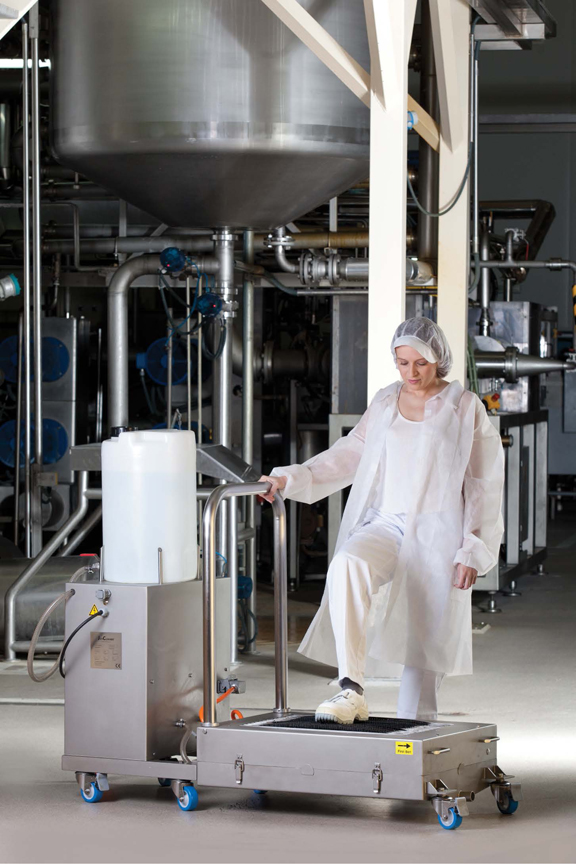 JETIcleaner Professional is everything the JETIcleaner Basic is and more. It also features 12 cm (0.5 in) brush strips that move independently from one another in opposite directions for excellent cleaning and standing stability for users. It is also available with or without wheels for portability.
Its main distinguishing feature is its onboard tank of cleaning chemicals, which are sprayed by nozzles to sanitize the brush strips continuously throughout production. And like the JETIcleaner Basic, waist-high hand railings are standard for added safety and comfort. These and other features are specifically effective in food and pharmaceutical plants, where ease of use, maximum hygiene, and worker safety are of utmost importance.
To download a PDF version of the JETIcleaner Professional brochure, click here.